Expert Ideas About Making Hadoop Work for Your Business
Ten years ago, if someone uttered the sentence "Hadoop can increase the value of your clickstream," you may have wondered why they were speaking gibberish. Today, Hadoop, big data, and ETL are common terminology even outside the IT department due to the many ways Hadoop architecture has revolutionized the use of data in business.
If you're unsure exactly how Hadoop can benefit your organization, here are 6 Hadoop protips from experts to help you understand how you can get the most value from Hadoop.
1. Even if Big Data Isn't on Your Radar Screen, Hadoop Should Be
Hadoop is so closely associated with big data that people forget it can be used with smaller data. Suppose your business has to perform a rare or one-time resource-intensive process that uses up a lot of your relational database system resources. Resource-intensive processes are easily handled by Hadoop, and you could use Hadoop for just that purpose, freeing up your relational database systems to do what they excel at. With solutions like Syncsort's Ironcluster, you can put Hadoop processes in the cloud and only pay for computing resources you use.
2. You Can Start Small With Hadoop Because of its Scalability
Researchers are continually learning how to combine Hadoop with other processing components in a more modular fashion with interoperability. This means you can start off using Hadoop on a single, defined application. Later, if you want to incorporate other data sources into your analysis, you can scale up to a Hadoop cluster. Then, perhaps other groups in your business see what Hadoop can do and want to get on the platform. The scalability of the architecture, particularly with tools like Ironcluster, lets you increase your organization's use of Hadoop as needed, quickly.
3. Legacy Data You Want to Throw Out Could Be Valuable
Perhaps you're required by industry or government regulations to keep certain data archived for a specific number of years. Until recently, most organizations were eager to get rid of that data once it was no longer needed for regulation compliance. Now, however, some are seeing the value of this legacy data, and as storage costs decrease, they're finding new ways to integrate it into big data processing. Hortonworks estimates that many average companies own more data than the US Library of Congress. But it's stored in ways that haven't been searchable or indexed until now. Your company could unknowingly house extremely valuable free-form data that can now be extracted and analyzed with Hadoop.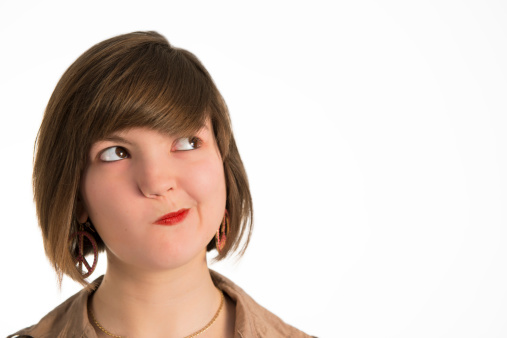 Hadoop may be more relevant to your business than you think.
4. SQL Enhancements to Hadoop Let You Use SQL with Massive Data Sets
Until recently, using Hadoop for ad hoc queries required serious up-front programming. Now, however, there are tools that allow you to use SQL against data stored in the Hadoop Distributed File System (HDFS). That means your organization's SQL experts and their tools can do much more, with much larger collections of data. Putting the power of Hadoop into the hands of your database administrator can open up a whole new dimension of analysis that may not have been available or practical just a year ago.
5. Hadoop Plus Server Log Data Can Beef Up Network Security
Server logs offer data on the health of your networks, but reading server logs is impractical when you're trying to diagnose a problem. Hadoop can expedite forensic analysis after a system vulnerability has been exploited. With server log data continually flowing into Hadoop and being joined with other types of data, your network administrator can establish standard processes for flagging abnormalities.
If your company is subject to PCI DSS, HIPAA, or other regulations, monitoring networks in real-time to ensure security is necessary, and is sometimes audited. Regulatory agencies also require retention of data so auditors can authenticate security incidents by using audit trails from server log data. Hadoop offers a low-cost platform for this process, saving money over the costs of storing log data in relational databases for long periods.
6. Ironcluster Plus AWS Cuts In-House Storage Costs
Syncsort's Ironcluster Hadoop ETL, introduced in 2013, extracts and transforms data from on-premises systems and loads it into Amazon's cloud for processing by Amazon's Elastic MapReduce (EMR). Ironcluster has also been extended to support Amazon's Elastic Cloud Computer (EC2) for the benefit of legacy ETL and data warehousing operations. That means customers can move data from expensive legacy systems into lower-cost Amazon environments securely, significantly reducing processing time and total cost of ownership compared to legacy approaches and tools.
Hadoop is unexplored territory for many businesses, particularly those that don't think they can benefit from an architecture designed for big data. However, Hadoop is proving that it can benefit organizations of all sizes, with all manner of data, and Syncsort offers tools that make it more accessible than ever.