2014 Big Data Trends and Industry News: A Wrap-Up
It seems like yesterday all the talk was focused on what's upcoming for 2014; now the year is almost in the rearview mirror and it's time for a wrap-up of what actually happened. A lot of changes occurred in the field of big data this year, and here's a look at the top stories and headlines.
Widespread Hadoop Adoption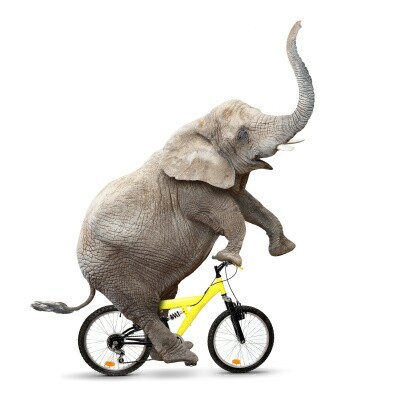 This year, the elephant's been on a roll.
Most industry experts predicted 2014 would be the year of mass Hadoop adoption, and this proved to be true. This eight-year-old platform hasn't reached the estimated 90-percent adoption rate within Fortune 500 companies just yet, but it has achieved a 32-percent adoption rate as 2014 closes, with another 36 percent of enterprises making plans for adoption within the next year. This will put Hadoop adoption rates at nearly 70 percent by the end of 2015. In certain sectors, such as data warehousing, adoption rates have already topped 60 percent and are nearing 70 percent.
Businesses Began Seeing Real Payback for Big Data Investments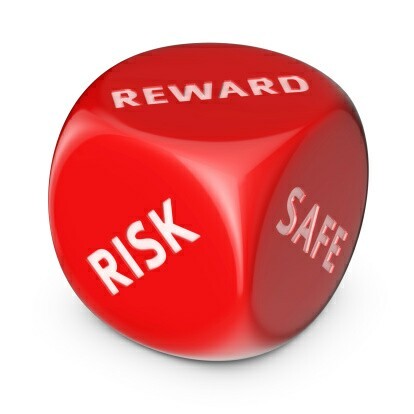 Rolling the dice with big data investments offers better ROI faster than most other investments these days.
A recent study conducted by IBM Institute for Business Value shows that businesses aren't having to wait around to see ROI on big data. Twenty six percent see ROI within six months of adoption, and 63 percent see a return within a year. Big data is meeting or exceeding expectations for the majority of users in a time when most capital investments can take years to produce real results. These findings have driven big data investments throughout 2014, and should continue to boost adoption rates in the years to come.
The Focus of Big Data Widened to Include Operations, Not Just Consumers
Big data power was quickly realized by the marketing industry, leading the way for targeted advertisements to people who have shown an interest in a particular subject or product. The use for big data in improving operations didn't become widely accepted until this year. Last year, only 25 percent of businesses were using big data to improve operations; this year that number has jumped to over 40 percent. Big data can reduce the time it takes to make decisions, such as an insurance company's approval for a medical procedure, from days to just hours. This allows businesses to be more responsive, more efficient, and more agile.
Offloading workloads and associated data from expensive legacy systems became a common starting point for companies adopting Hadoop. Syncsort's solutions provide a way to free up capacity in the data warehouse and begin moving ELT workloads to Hadoop. This is one of the fastest and easiest ways for companies to begin using big data for operations, not just consumer marketing endeavors.
Companies Begin Addressing Big Data Learning Curve
Businesses have been warned for years: a talent shortage of big data analysts is looming, and only those companies which are able to hire and retain the best analysts are going to benefit from the era of big data. Some have responded by obtaining outside consultants, and others have turned to hiring their own analysts or even training their current staff in Hadoop development.
For all the talk of how difficult and cumbersome Hadoop is, most developers skilled in Java programming can learn to master Hadoop. The talent shortage isn't addressed, and likely won't be for some time. But businesses are aware of the situation and companies are springing up to offer Hadoop services and other big data solutions for businesses that don't have the internal staff for the job.
Syncsort's DMX-h eliminates the need for custom coding; making Hadoop available to users with a broader set of skills, not just highly specialized developers. This is a painless way that companies have taken advantage of this year to overcome the perceived barriers in Hadoop adoption. Mainframe offloading and batch processing to Hadoop became easier this year, as well, as companies began taking advantages of Syncsort's many big data integration solutions.
Hortonworks Files for IPO
Wrapping up the year's big data news was the announcement that Hortonworks, the parent company of Hadoop, filed for IPO. This is another example of forward-thinking tech having to prove to cautious venture capitalists what the potential of their product is. Initial predictions are quite positive, and the market shares are expected to be worth $32 billion within three years.
Yahoo! is currently the major investor with just under 20 percent holdings, and is also Hadoop's biggest customer. Not only is Hortonworks charged with trying to explain to Wall Street what Hadoop does and what its potential worth should be, they've also got to justify that silly name to a bunch of stiff suits.
What does 2015 hold for big data? Industry experts expect more businesses to move their big data into the cloud, as the mystery and uncertainty are overpowered by the lure of easy, flexible, cheap cloud storage and processing. Experts also expect Hadoop to become an even larger player in enterprise operations, as companies learn to leverage the power of in-memory processing and real-time event management. With companies like Syncsort, contributing heavily to Apache Hadoop, it will continue to evolve as the platform of choice for big data analysis.
If you need to collect, process and distribute data with Hadoop, Syncsort is the answer. Find out how easy, seamless, and powerful big data analysis and data integration can be by visiting Syncsort for a free trial of their innovative and affordable data integration solutions today.
Happy holidays!