Business Intelligence vs. Business Analytics: Which Drives More Results?
Both business intelligence and business analytics can help businesses guide decisions in processes like marketing, research and development, and inventory management. And both aim to help companies make smarter decisions through the analysis of business data.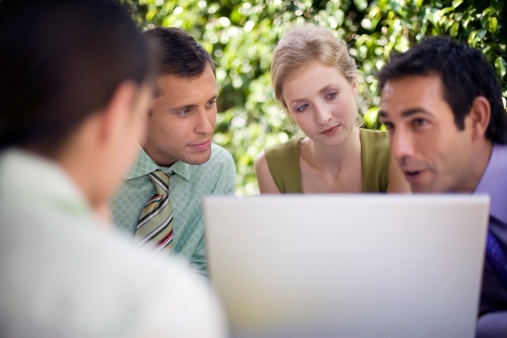 Both intelligence and analytics drive smarter business decisions.
The disciplines of business intelligence and business analytics are currently undergoing rapid development as more data and better tools are emerging all the time. While it may seem at first glance that business intelligence and business analytics are the same thing, they're not. They use different methods and proceed in different directions.
Business intelligence draws on data from the present and recent past to draw conclusions, while business analytics uses a broad range of data plus advanced, complex tools to attempt to make predictions. It's important for businesses to understand the often subtle differences between the two, and how each can add value.
Business Intelligence
Business intelligence encompasses processes like data mining, querying, and reporting. There are many business intelligence software applications available for this purpose. Business intelligence may be used to improve processes like cost containment, or to identify new business opportunities. It can be used to identify inefficient business processes so they can be improved.
Today's business intelligence tools can be used by non-technical people to analyze data rather than waiting for data scientists to do analyses. Business intelligence tools are great for helping users obtain hard numbers to back up their business decisions or recommendations.
Although business intelligence tools are easier for non-technical people to use, and allow them to query and report on findings, they are not that flexible. Also, the databases used with business intelligence tools are not designed for rapid change and don't always have the capability of tapping new data sources, like social media. However, these tools work great for interactive reporting, mashing up data that's already been cleaned up, and improving business agility.
Business Analytics
Business analytics tools allow for different types of exploration and predictive modeling than business intelligence tools. Business analytics focuses on converting raw or messy information into knowledge, and knowledge into business value.
Analytics are more about predicting most likely scenarios.
Though there is overlap between business analytics and business intelligence, analytics is increasingly used to describe the statistical and mathematical analyses that segment, cluster, or score data to predict most likely scenarios. Whereas business intelligence is more concerned with providing analysis of historical data, business analytics is more geared toward predictive capabilities.
Processes involved in business analytics include data modeling, analyzing possible scenarios, and presenting the best options for dealing with those scenarios. These tools may be used on a variety of types of data, and don't rely on databases with cleaned-up and formatted data. The financial services industry is one industry that is heavily invested in data analytics due to their future-focused nature.
Do Businesses Need both Business Intelligence and Business Analytics?
While there is overlap between business intelligence and business analytics, in most industries, both can provide business value. Both types of tools are important to many companies, and many CIOs embrace both for their different strengths. A December 2013 press release from Gartner states that the gap between business intelligence and business analytics is expected to narrow over the next few years, and by 2016, once big data has matured and become more familiar, these types of tools will work in even closer synergy.
Conclusions
Business intelligence and business analytics help enterprises adapt more nimbly to customer needs, whether through improving availability of merchandise or empowering sales employees in new ways. As big data becomes more important, companies are expected to invest in better training of end-users for business intelligence and business analytics tools, to create a culture that encourages data exploration and fact-based decision making. At the same time, vendors are creating user-friendly tools and offering services that relieve IT teams of much of the coding required for big data analytics.
Syncsort is already at the forefront of putting better big data tools into the hands of businesses. With extract-transform-load (ETL) tools that offer faster performance and eliminate manual coding, Connect ETL solution helps businesses deploy intelligence and analytics solutions quickly while cutting total cost of ownership significantly.