How Big Data Analytics Can Give You a Competitive Edge
Data has long been a key asset for all kinds of companies. The most difficult task is the data analysis that is intended for a number of industries. In accordance with a customer survey, it is crystal clear that companies that fail to take up a big data analytics strategy might lose market share and momentum.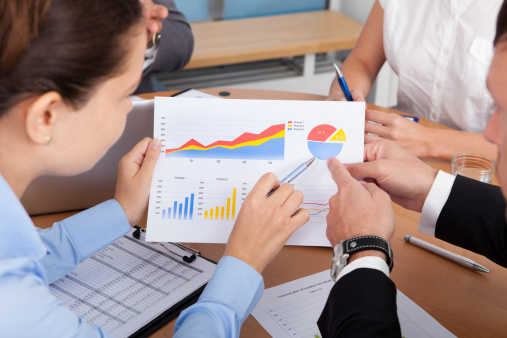 Many organizations fully grasp the significance of analyzing big data to be in front of the curve, but they oftentimes find it hard to apply these kinds of data insights to the situations that matter the most. Consequently, consider some of the majority of worthwhile and also effective use cases for big data analytics. Whenever applied effectively, everyone from chief marketing officers to product executives may make smarter choices along with benefits such as considerably better functional efficiencies, new revenue streams and much more. Read on to see how the following types of data use cases may drive the greatest business value for your group.
Customer Analytics
Customers connect to companies by numerous methods – cell phone, social networking, physical stores, e-commerce websites and more. Data-driven consumer experiences are critical to be able to address challenges like improving client conversion rates, personalizing campaigns to increase income, avoiding client churn and also decreasing exchange prices. Advertising divisions can establish campaigns that will increase conversions and can predict which customers are susceptible to churn and proactively get involved. One of the most effective ways to put client information to function is to determine high-value customer behavior beyond simple segmentation. At this point, corporations could recognize how the most valuable customers spend their income, and use that information to deliver more targeted and effective advertisements and offers.
Operational Analytics
Manufacturing, operations, service and item executives know very well about the importance of optimizing asset utilization, finances, performance and service quality. It's necessary to increasing a company's competitive edge and be a driving force behind better business performance. By easily delivering high-impact data projects, they could analyze manufacturing, predict product failures before they occur, and optimize recent infrastructure to raise uptime and to decrease operational and capital expenditures. Accumulating, arranging and analyzing data from anything including servers, plant machinery, customer-owned appliances, mobile and item product logs can drive better functions and potentially save millions of dollars.
Fraud and Compliance
Data can certainly determine and tackle security concerns before they become problems. Security landscapes and compliance requirements are continuously evolving. Data analysis may help uncover suspicious activity and mitigate risks in a fashion that wasn't feasible in the past.
Inspecting data can help anticipate and prevent scams, streamline regulatory reporting and compliance and, ultimately, defend your brand name. The process involves aggregating and analyzing data from several resources and analyzing it all in a short time – think financial transaction data, geo-location data from mobile phones, merchant data and authorization and submission info. This melting pot of data can yield skills and answers you didn't have before.
Data-Driven Products and Services
Finding brand-new products or services is the lifeblood of any enterprise. Other than developing offerings that tightly link to client desires and needs, how else can businesses produce brand-new revenue streams, gain a competitive advantage and also improve customer loyalty?
Experienced businesses are using big data to make new, data-driven items and service offerings. Look at ways to harness your customer data, social media information, transaction information, geo-location data and also device info. All this data can be put together with third-party data to provide new services. With data analytics, the possibilities are almost endless.
Insightly's powerful project management features help you monitor your business performance effectively. Apply smart, data-driven decision-making to these crucial business operations, and you'll reap the rewards of high-impact data analytics.