How MIMIX and High Availability Bred True Love
MIMIX delivers high availability. Can it also deliver true love? For one couple, it did. Here's how.
Just in time for Valentine's Day, Syncsort recently learned about the story of Beth Mullen and Jim Hoffer. It goes like this…
Kim Meets Beth
In the late 1980s – back when the first generation of IBM iSeries hardware had just hit the market – Kim McCue, a programming consultant, met Beth, who was working at Merchant Express at the time.
Kim and Beth launched a professional and personal friendship that endured for decades.
Jim Meets Beth (and MIMIX)
Although Kim's main business was IT, she did a moonlighting stint as a matchmaker in 2013, when she hatched a plan for introducing Beth to Jim.
"It just dawned on me one day, " Kim said.  "Jim and Beth had a lot in common. I needed to fix them up."
Kim devised a plan to invite Jim and Beth to dinner at Kim's house. Jim was on board.
But there was one problem. Kim had been friends with Beth long enough to know that Beth was not the type to go willingly on a blind date. If she knew Kim's true intentions in arranging the dinner, she wouldn't have agreed to meet Jim.
Kim therefore needed an excuse to bring Beth and Jim together. MIMIX turned out to be just what she was looking for.
That's because Jim's company was using an iSeries at the time, and Beth had extensive experience with MIMIX in her position as VP of IT at PA Food Merchants Association, where she was then working.
The pretense for the blind date was obvious: Kim would tell Beth that Jim wanted to talk to her about MIMIX and what it could do for disaster-recovery preparedness on the iSeries.
From IT Nerds to Lovebirds
The ruse worked – at first.
"I really did think he wanted to talk MIMIX," Beth said about the dinner at Kim's house.
For his part, Jim was confident in his cover. "At first she didn't really give it a second thought that we weren't there to talk about MIMIX," he said.
Eventually, however, Beth saw through Kim's scheme. "The longer that Jim stuck around, the more I began to wonder" about his true intentions, Beth recalled. "I mean, even the nerdiest of us IT people can only talk about this kind of thing for so long. And honestly, I was starting to feel a little like there might have been something wrong with him."
Jim remembers, too, that "The longer I stayed, the more Beth started thinking, 'What is this guy doing? We're done talking about MIMIX!'"
Jim also admits that he was never actually very interested in talking about MIMIX in the first place. He knew that his company, Fenner Drives, where he serves as Senior Business Systems Process Analyst, was planning to move away from the iSeries at the time he met Beth, and therefore no longer had a need for MIMIX's disaster recovery features.
No number of reassurance from Beth about the value of MIMIX – which she says she "loved," by the way, because it "provided my company with peace of mind should we encounter any sort of a disaster scenario" – was going to sway Jim toward the product. He had a different agenda.
Happily Ever After
No matter. By the time Beth realized that the dinner was about more than MIMIX, cupid's arrow had been planted.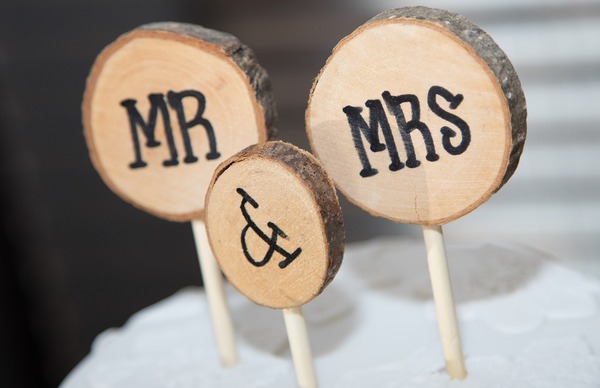 "Three weeks after the dinner, Jim told me he would like to 'pursue project MIMIX'" and asked for Beth's phone number, Kim said. Kim passed on the contact information, and Beth and Jim began seeing each other to discuss things other than high availability and iSeries.
Five years later, Beth and Jim are looking forward to a wedding this June, where Kim will serve as matron of honor.
"I plan on getting 'Project MIMIX 2013-2018' T-shirts to give them when I give the toast at their wedding," Kim said.
Conclusion
So, you might say that MIMIX transformed two highly available people into a highly attached couple. If only all stories in the disaster recovery realm were as sweet as this one.
We'd like to set you up with  some information you'll love: download our 2018 State of Resilience Report for trends in HA/DR, IT security, migration and more!