Big Data Defined: 4 Real-World Examples for 2019
Big data has quickly moved off the cutting-edge and into the commonplace. A recent survey of CIOs showed that over 90% of executives plan to invest in data-driven technologies in 2019. By now data has undeniably become a "mission-critical" asset.
Beyond that, it's hard to make generalizations because data is such a versatile asset as well. The data inside each company is unique to that organization, representing its single biggest competitive advantage. Similarly, companies have limitless capabilities for analyzing the data and applying the insights to everything from product development to process improvement.
Throughout 2019, we will continue to see big data change the rules of business and transform some of the world's best-known brands. To get a scope of this transformation, consider how some organizations are leveraging big data this year:
Chick-fil-A – Fine Tuning Fast Food
Success in fast food depends on a careful balance of price, quality, speed, and consistency. Chic-fil-A is ahead of the pack at using customer data from every transaction to refine the restaurant experience continually. Everything from paper usage to food sales is being tracked and analyzed using visualization tools to identify patterns and outliers. From the C-Suite down, Chick-fil-A is learning from big data to synthesize everything it does across 2,000 different locations.
Macau – Getting Smart About Tourism
Macau is known as the "Las Vegas of China," but like all tourist hotspots, it faces stiff competition from other destinations. In response, the city's tourism bureau has made "smart tourism" a major initiative for 2019. The goal is to leverage data about travel patterns and tourist behaviors to develop better international marketing. Macau is even implementing real-time monitoring at several local landmarks in order to collect more first-hand data about how tourists engage with the city.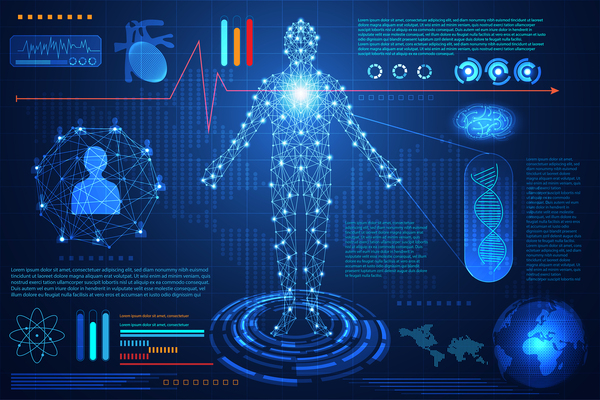 Sensyne Health and the University of Oxford – Transforming Treatment
Big data promises to revolutionize healthcare in countless ways. One example is the public/partnership between Sensyne Health and the University of Oxford. Using combined resources, they will leverage AI to study massive data sets related to kidney and cardiovascular disease. The scale of the three-year project promises to unearth new insights for treating chronic disease and improving patient-physician relationships.
Boeing – Automating Quality Assurance
Like many other manufacturers, Boeing is beginning to use big data to reduce investment in quality assurance. A number of initiatives are involved, including data-driven manufacturing process engineered to produce more consistent parts. QA technicians are also utilizing hand-held smart devices that can run sophisticated diagnostics on site, then transmit the data to a centralized platform. As a result of these upgrades, Boeing has been able to eliminate time-consuming QA checks and reduce the number of inspectors in the ranks.
Almost every company is using big data but, most excitingly, very few are using it identically. People have always known that knowledge is power, but companies have never been able to turn their insights into advantages like they are now.
Make sure to download our eBook, "The New Rules for Your Data Landscape", and take a look at the rules that are transforming the relationship between business and IT.