Real-World Use Cases for Database Replication Software
Some types of software are industry-specific — for example, you wouldn't need point-of-sales software if you're not in retail. Then, there are types of software that are crucial for every industry. One example is database replication software. 
Database replication software copies digital information from one database to another. By backing up your data, your organization can survive in the face of disaster or outage. Read on to learn about four real-world use cases for database replication software to understand why it makes sense for your organization.
Disaster Recovery
The first and most obvious use case for database replication software is disaster recovery. Disaster recovery refers to the act of planning to protect an organization from the effects of a disaster (be it natural or human-made). Thanks to disaster planning, you can get back to business after catastrophe strikes. 
Just how prevalent is the use of database replication software for disaster recovery purposes? The answer is very; a survey from last spring showed that 83% of respondents cited disaster recovery and data continuity as the two most important factors for using database replication software.
Data Availability
Even if there isn't a disaster, data availability should still be a primary concern for organizations. You can't have even a brief power outage affecting your customers' or partners' access to your information.
Database replication software ensures that information is highly available by supporting infrastructure and devices that contain corporate data. Without it, the people who need your data the most can't get to it, and the flow of business comes to a grinding halt.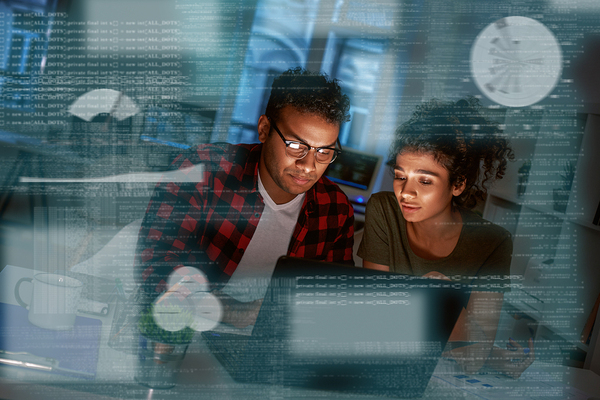 Analytics for Business
What other use cases can you make for database replication software? One perhaps less obvious case is analytics for business. Where can database replication software come into play to enable you to get the highest ROI from your information?
Firms use database replication software to move information from a database to a larger aggregation of information, such as a data lake. For information to be correctly analyzed, every last bit of data must be transferred. The highest quality database replication software ensures there's no loss of data or any duplication during that process, so you can be guaranteed that your analytics are accurate and useful. 
Real-Time Data Integration
Another use case for database replication software is real-time data integration. Real-time data integration, as the name implies, involves combining data sets in real-time. Where does database replication software come in? 
Database replication software supports such activities as operational business intelligence (which fetches information from operational databases and applications, then serves it up as key performance indicators), real-time data warehousing (in which real-time data is stored in a warehouse that integrates and aggregates information on demand for reports and the like), and for Big Data in general (because it has higher velocity, volume, and variety than other types of information).
"Database replication software supports operational BI, real-time data warehousing, and Big Data"
Database replication software is critical for every industry and vertical – it allows you access to your information in a variety of situations. Want to learn more about the right database replication software for you? Browse our products here.
Also, make sure to learn more about the latest in high availability in our on-demand webcast.