The Top Mainframe Predictions for 2019
The mainframe computer has been around for more than a half-century now, and in defiance of the expectations of many tech pundits, continues to play an indispensable role in today's IT landscape. In doing so, it's had to adapt to many waves of technological change over the years.
The pace of innovation continues to accelerate. What will that mean for the venerable mainframe in 2019? Let's pull out the old crystal ball and see if we can discern what the future holds for the mainframe in the coming months.
The Mainframe Will Maintain Its Position Atop the IT Hierarchy
Mainframes have long been the platform of choice for mission-critical workloads, and that won't change in 2019. In fact, mainframe use is expected to grow. Syncsort's 2018 State of the Mainframe report reveals that 32% of respondents planned to increase their spending for development of new mainframe applications, compared to just 24% who said the same the previous year.
Mainframes Will Contribute to Increased Data Security
A high level of data security is essential for compliance with regulatory mandates such as the European Union's GDPR (General Data Protection Regulation) initiative. Yet only about 59% of enterprises surveyed in a recent data privacy study report that they are meeting GDPR requirements today.
That number can be expected to rise significantly as IBM z14 mainframe systems (including the smaller and more affordable ZR1) continue to expand their penetration into corporate data centers in 2019. That's because the pervasive encryption capabilities of these machines can comprehensively protect data wherever it exists in the system without significantly degrading overall performance.
Mainframe-based Machine Learning Applications Will Flower
Artificial intelligence in general, and machine learning in particular, are rapidly going mainstream. Gartner projects that in the next several years at least 40% of new application development projects will have an AI component. That trend is already underway, and should only gain momentum in 2019. By porting its Watson machine learning technology to its z14 family of processors, IBM has positioned the mainframe to become an important participant in the AI/ML revolution.
Mainframe Cost Reduction Through Modernization Will Gain Momentum
Reducing IT costs is a constant concern for almost every company. Yet the costs associated with the maintenance of legacy mainframe systems continues to increase, due in no small part to the continuing decrease in the availability of workers with the requisite skills. That's why many companies have begun to aim their efforts, and their spending, away from simple maintenance and toward modernization.
Modernization initiatives that are expected to expand in 2019 include:
a growing embrace of DevOps in the mainframe environment
an increased focus on reducing mainframe MLC (monthly license charges) by offloading general processor CPU cycles to zIIP engines
expanded use of modern open source environments such as Linux, Docker, and Zowe
Zowe, a framework that provides a bridge between the mainframe and open source worlds, could become a real game-changer in 2019. It offers the promise of significantly reducing costs, and facilitating new mainframe development, by allowing developers and operations specialists with no mainframe experience to use the industry-standard open source tools they are already familiar with to access and control mainframe resources and services.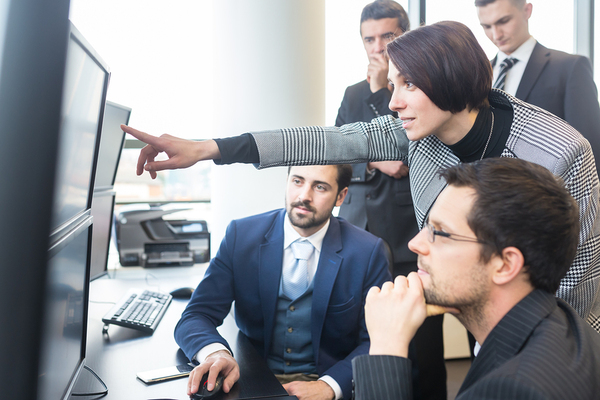 The Mainframe Skills Problem Will Ease
One of the biggest challenges mainframe shops face is that the mainframe-literate workforce is diminishing daily as old hands reach retirement age. New entrants in the IT workforce typically arrive with little to no exposure to the mainframe environment.
There will probably never be an influx of new mainframe mavens into the IT workplace. But now that open source platforms and tools such as Linux, Zowe, Python, Java, and Git are allowing developers and operations professionals to leverage their existing expertise to interact with mainframes, the skills gap will become less and less of an issue.
Make sure to check out our eBook: The Ultimate Guide to Mainframe Machine Data