What Is Data Quality Management?
Raise your hand if you've heard, read, or watched something in the last three weeks about how important data is. We're told that information drives businesses, and has enormous value. Yet, that's only partially true.
Data is only valuable if it's of high quality. That's why data quality management is so important. Read on to learn what it is, why it matters, some best practices, and how to ensure data quality in the long-term.
What Is Data Quality Management, Anyway?
The goal is to improve the measures of data quality that matter to an organization. It isn't about elevating the quality of information for the sake of it; rather, it's about achieving outcomes that depend upon high-quality data.
We'll illustrate with an example. Let's say you're deciding whether to expand to a new market. If you have out-of-date or inaccurate information, you'll make the wrong choice. In turn, that costs your organization money, time, and damage to its reputation.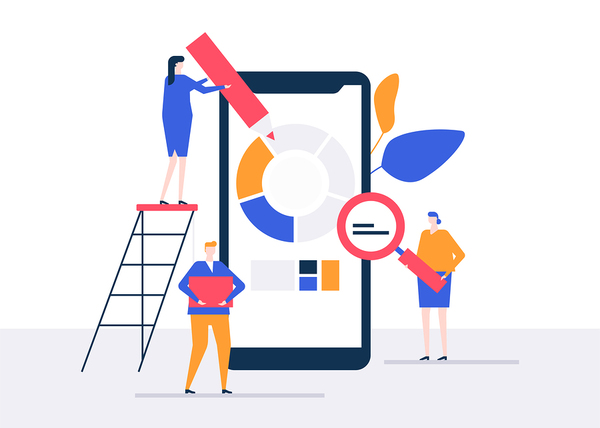 Why Does Data Quality Management Matter?
If the example above didn't encourage you to value data quality management, perhaps this statistic will: Gartner research shows businesses blame poor data quality for an average of $15 million per year in losses. No matter how successful your company is, no one can afford those figures.
Furthermore, lawmakers have become concerned about data quality management. If your data isn't at a certain level of quality, you could be fined by the government. Not only can no one really afford a fine (no matter how low it is), financial penalties harm your reputation.
What Are Some Data Quality Management Best Practices?
There are some best practices for data quality management that organizations should follow to maintain the quality of their data in the long-term.
To start, you need a team dedicated to data quality management. Data quality professionals set standards as well as establish a plan to ensure those standards are met. Second, you need to review your information and report on its quality based on metadata. Third, you must create quality rules based on business goals and requirements to ensure that information is valuable.
"Ensuring data quality in the long-term means putting best practices into place"
Your fourth step is to create data reports that remove and record any compromising data. This exercise allows you to identify quality patterns so you can improve your information. The final step is data repair, which involves figuring out how to remediate data efficiently.
Technology can help make these processes fast and effective. Trillium DQ assesses, improves, and monitors the quality of your data. With Trillium DQ, you can rest assured your information is accurate and complete, so you can make the best possible business decisions. Within minutes, you can access, analyze, and understand your information, and you can apply pre-built or custom-built enterprise data cleansing, validation, linking, and enrichment processes to your global data. To learn more, read our eBook: 4 Ways to Measure Data Quality.