How to Maximize the Business Value of Big Data in 2019
How are your data quality initiatives going? If you're not confident about your answer, don't worry: you're not alone, and there's a new tool on the market that can help you to maximize the business value of your big data.
Trillium DQ for Big Data enables you to improve your data quality (as well as fulfill data quality initiatives) because it automates the management of tasks related to improving the quality of your information. Read on to learn how it plays a crucial role in your data quality initiatives.
The Importance of Data Quality
Data quality has always been important, although, in this day and age, it has taken on an increased significance. We are being bombarded with information daily: the entire digital universe is expected to reach 44 zettabytes by 2020. However, that information is meaningless if the data quality is low.
If your data quality is low, you can't trust the decisions you make. Unfortunately, low data quality is a problem that plagues many firms. Tendü Yogurtçu, CTO at Syncsort, stated that more than 72% of companies surveyed by Syncsort reported that suboptimal data quality harms decision making.
Yogurtçu added that almost half of respondents discovered that untrustworthy results or inaccurate insights from analytics were a result of poor data quality from downstream applications such as AI and machine learning. However, this situation doesn't have to persist. Organizations now have a powerful new tool at their disposal.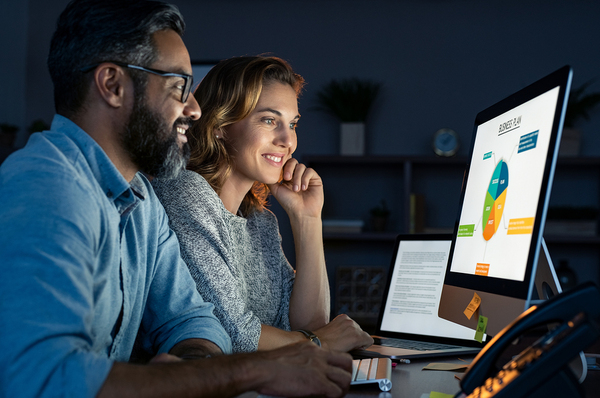 Trillium DQ for Big Data: Improving Data Quality in the Enterprise
In the spring of 2019, Syncsort released Trillium DQ for Big Data. Trillium DQ for Big Data is an integrated solution that profiles, cleanses, standardizes, and matches to improve data quality. These functions include strong entity resolution on distributed architectures, on-premises, and in the cloud. 
One of the benefits of Trillium DQ for Big Data is that it's a single solution. You don't need to invest in multiple point solutions to carry out your Big Data initiatives. Moreover, as a single solution, Trillium DQ for Big Data supports a wide variety of use cases. It allows users to understand issues, challenges, and value of the data in the data lake, including third-party data, requirements to utilize, govern, and trust key business information. It also offers advanced analytics to build data quality solutions that provide a 360-degree view in support of critical analytical and compliance requirements.
Another advantage of Trillium DQ for Big Data is that it's highly scalable. Your data quality initiative doesn't have to suffer because your solutions can't handle high volumes of information. Additionally, Trillium DQ for Big Data also performs comprehensive matching of complex entities so you can build a 360-degree view of your customers; there won't be any more confusion or poor decision making with the right information.
Today, data quality matters more than ever – you can't afford to make the wrong decision based on incorrect data. Trillium DQ for Big Data helps you overcome those issues by profiling, cleansing, standardizing, and matching information.
To learn more about Trillium DQ for Big Data and how it can help to provide your business you're your Big Data quality challenges, download the product sheet or watch our webcast, where we'll introduce you to Trillium DQ for Big Data's capabilities and discuss how you can use Trillium DQ for Big Data in a variety of use cases that help drive your business forward.