How to Build a Smarter Data Integration Strategy in 2020
In a few months, it will be the start of a new year as well as a new decade. That raises the question: what does your organization's data integration strategy look like? Are you confident about it, or do you think there's room for improvement?
Don't worry – it's possible to go into 2020 with a stronger data integration strategy than you've had in years past. Read on to learn what steps to take to ensure that your data integration efforts are successful in the coming year, and beyond.
Are You Integrating Data from Across the Organization?
Many companies have information sitting in silos in various departments. There could be duplicated data in various databases, yet no one knows it. Their data integration strategy might only include bringing together information from a few sources.
Your data integration strategy becomes much more successful when you combine all of the information sources you have from all over the company, including legacy databases. When you have all of your data available to you, you can make better choices for your business.
How Smart Are Your ETL Pipelines?
Every day, we create and consume more and more data. However, traditional ETL pipelines can't handle the volume, as well as the types, of information being generated today. Modern data integration strategies require ETL pipelines that are up to the challenge.
Your ETL pipelines must deliver speed and flexibility. Also, you don't want to spend money on staging areas or manual methodologies. ETL pipelines must allow you to process transformations on the fly, and to use your own data blends.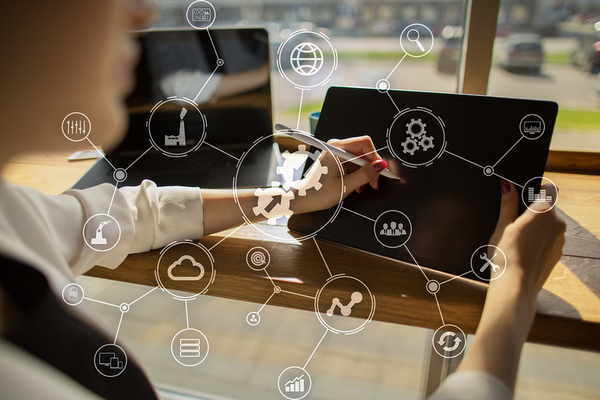 How Efficient Is Your ETL Tool?
Another significant factor in successful data integration strategies is the efficiency of your ETL tool. You need ETL solutions that work quickly and effectively to produce the results you want. Otherwise, you're wasting time and money.
Intelligent ETL tools should be self-tuning and automatically select the best algorithm for maximum performance – regardless of whether the information is in the cloud or on-premises. They should be faster than traditional ETL tools, saving you time and money.
Connect ETL: An Essential Part of Your Data Integration Strategy
Do you want to improve your data integration strategy not just this year, but well into the future? Syncsort's Connect ETL simplifies data integration and helps you quickly derive ROI from the integration process.
For a start, Connect ETL lets you integrate data from across the entire organization, including legacy data. You can integrate from RDBMS, mainframe, NoSQL, the cloud, and more. Connect ETL also integrates with visualization tools and EDWs.
Additionally, Connect ETL offers smarter ETL pipelines that self-tune for speed, flexibility, and reduced complexity. It works on-premises or in the cloud. Connect ETL is a very efficient ETL tool, too – it features Intelligent Execution, a self-tuning tool that chooses the top algorithm for the highest performance.
Make 2020 the year of your smarter data integration strategy: choose Connect ETL for your data integration needs. To learn more about our Syncsort Connect family, watch our video.