The Business Benefits of Customized IBM i Security Solutions
In its 2019 Internet Security Threat Report, Symantec shared that cyber-attacks were up 56% in 2018 from the previous year. Threats to your digital systems will only continue to grow in the coming year, which is why it's crucial to ensure that your data is not only safe, but always available
Syncsort's Assure Security provides you with a customized IBM i security solution – read on to learn more about the business benefit this solution will bring to your company.
Why Do You Need Customized IBM i Security Solutions at All?
As we mentioned in the first paragraph, cybersecurity threats are only going to increase. As hackers and criminals grow more daring, and as the technology improves to carry out these attacks, your firm's risk will only rise.
Another issue that you should be aware of is the growing number of regulations related to cybersecurity and privacy. Lawmakers want to hold organizations accountable for lax security when cyber-attacks take place.
You need a solution that protects you from cyber-attacks as well as ensures you remain compliant with regulations. That's where customized IBM i Security Solutions come in.
What Are the Business Benefits of Customized IBM i Security Solutions?
Assure Security keeps data secure and continuously available, meaning that in the event of a cyber-attack, you can rest assured that you can still access the information you need. Additionally, these customized IBM i Security solutions ensure that you remain compliant with a host of security regulations.
Specifically, Assure Security helps you achieve and maintain compliance with some of the most common (and complex) rules in existence, including GDPR, PCI DSS, HIPAA, and SOX. This solution also enables compliance with other state and industry regulations, so penalties for non-compliance should no longer be a worry.
Moreover, Assure Security automates common security and compliance management tasks. Manual processes to guarantee compliance can be both tedious and error-ridden. Automation saves time and money (and keeps expensive, reputation-ruining penalties at bay).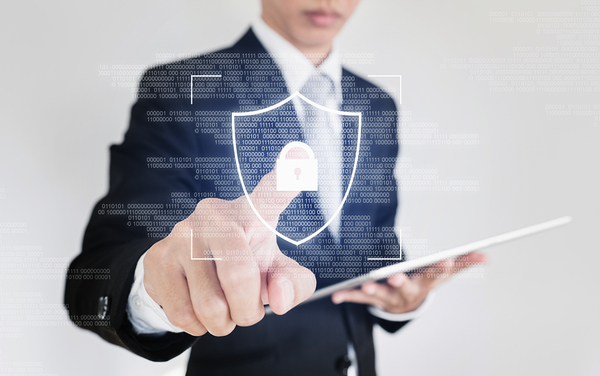 In addition to compliance activities, Assure Security provides comprehensive system monitoring as well as that of database activities. It can quickly detect when there's a security incident or deviation from compliance rules. Another benefit is that Assure Security is that it prevents the unauthorized access to IBM i systems and data, which is where firms store some of their most important and valuable information.
Assure Security also guarantees the security of confidential data at rest or in motion, so no matter what state your information is in, it's safe. That means that you can feel confident you're protecting your intellectual property, and any other private information from customers, partners, and employees.
If you're ready to take the next steps to keep your data secure from hackers, thieves, and other criminals, download our eBook on IBM i compliance and security!