The Top Benefits of Moving from a Traditional to a Dynamic ETL Solution
For years, companies have been using ETL solutions to move information from one database to another. However, over time, it's become clear that tradition ETL has some disadvantages. Technology has also improved, meaning there are new, more effective methods of transferring data between locations.
In this post, we outline the benefits of moving from a traditional to a dynamic ETL solution. It's faster, more flexible, and more efficient than legacy ETL. Read on to learn how a dynamic ETL solution helps your business achieve a competitive edge.
The Drawbacks of Traditional ETL Solutions
Traditional ETL systems have three drawbacks. They take a long time, they don't handle a wide variety of data formats, and performance can be very slow. 
Legacy ETL systems can take a long time to complete data transfers because they manipulate large amounts of data on slow disks. In addition, traditional ETL can sometimes run into problems accessing data from different systems. Moreover, the performance of ETL systems can be incredibly slow, with some types of ETL taking days, if not longer, to complete.
The ETL process can be mission-critical. Today, there are many streams of data from diverse sources, and they all need to be transferred in a way that doesn't have a negative impact on system performance. In the next section, we'll talk about a modern ETL solution that is fast and flexible and that works efficiently. 
Connect ETL: Fast, Flexible, Efficient
The enterprise generates enormous amounts of data. Every department contributes to the information pool on a daily basis. When you combine that information in defined ways, you can gain new insights into your company. Modern ETL solutions, such as Syncsort's Connect ETL, help you do exactly that. 
Why choose Connect ETL? It addresses the three fundamental drawbacks of traditional ETL systems. It's fast, flexible, and efficient.
Connect ETL delivers performance that's up to ten times faster than traditional ETL methods, and it does it without manual coding or tuning. Moreover, Connect ETL is flexible in that you can transform and deliver application data from on-premises systems to cloud platforms. As the enterprise makes the move to the cloud, this capability is crucial.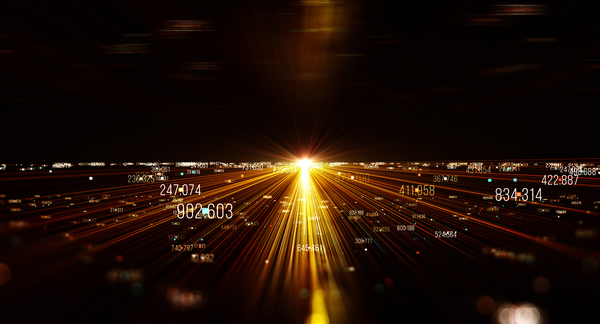 Additionally, Connect ETL is efficient. It takes the burden of data manipulation off your database by bringing all information transformation into a high-performance ETL engine. It processes transformations on the fly, so you don't need a costly database staging area or to manually push transformations into the database. That means you can create your own data blends, which will have consistent, sustainable performance, so you gain a deeper understanding of what's really going on in your organization.
While traditional ETL methods were acceptable in the past, they can't meet the challenges of today's business data. You need ETL solutions that work quickly, efficiently, and that won't compromise your systems' performance.
Make 2020 the year of your smarter data integration strategy: choose Connect ETL for your data integration needs. To learn more about our Syncsort Connect family, watch our video.